DOT TN
The world's leading provider of open source solutions
OUR MISSION
We help companies solve business challenges, align their IT and business strategies, and prepare for the future of technology. We do this by providing enterprise-grade solutions through an open business model and an affordable, predictable subscription model.
 Our Expertise is at your service
Our team will analyze your needs, your budget and your objectives to offer you a customized Cloud solution!
We plan your solution together, thanks to the careful analysis of our team, carried out on the new infrastructure or on the existing one.
We guarantee innovation for your business, thanks to new technologies that represent a de facto standard in today's cloud world.
Cloud
Cloud computing introduces a revolutionary shift in how technology is obtained, used, and managed, and in how organizations budget and pay for technology services. 
DEVOPS
As more and more businesses realize the competitive advantage offered by adoption of DevOps methodologies, more businesses are charting DevOps transformation strategies.
CONTINUOUS INTEGRATION
CD is an approach that tries to improve the speed and reliability of the last-mile journey. This approach implies that software is always in a deliverable state.
MICROSERVICES
One of the key principles of DevOps is to increase the number of feedback loops. However, for large companies with monolithic code bases, this becomes extremely challenging.
TRAINING
We have extensive experience in opensource as well as Enterprise tools, and we are committed to providing custom, state-of-the-art training solutions. We are Red Hat and Zimbra training partner.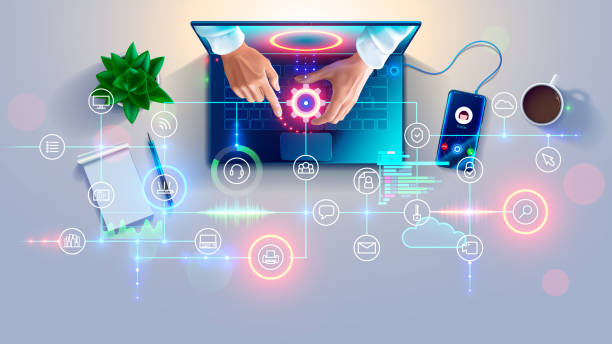 Multi-cloud Management
It's cloud management made easy - Public, private or hybrid. The cloud is constantly evolving to meet the ever increasing demands of the market. About 80% of companies have confirmed that they will completely move their IT infrastructure to the cloud within the next five years. About two-thirds of companies also said they have trusted three or more cloud providers in the past.
Automate your IT infrastructures
We put the automatic transition on your servers, processes, flows and policies.
    Automation of server configurations
    Automation and enforcement of security policies
    Server activity and compliance report
    Management of centenarians, Podman, Docker, Kubernetes and Red Hat OpenShift.